Reading Time:
2
minutes
What's in a name? Well, a lot when it comes to your business's success, notoriety and mission. 
Have you wondered where Wesley Financial Group got its name? Many entrepreneurs name companies after their family, and being a family-owned company, you might assume Wesley is a family name. However, this is not the case. 
CEO and Founder of Wesley Financial Group, LLC, Chuck McDowell, did not want to name the company after his family. His grandfather made "McDowell" a household name with McDowell Enterprises Inc. before selling the company. Chuck felt that the McDowell name should be reserved for his grandfather and his business.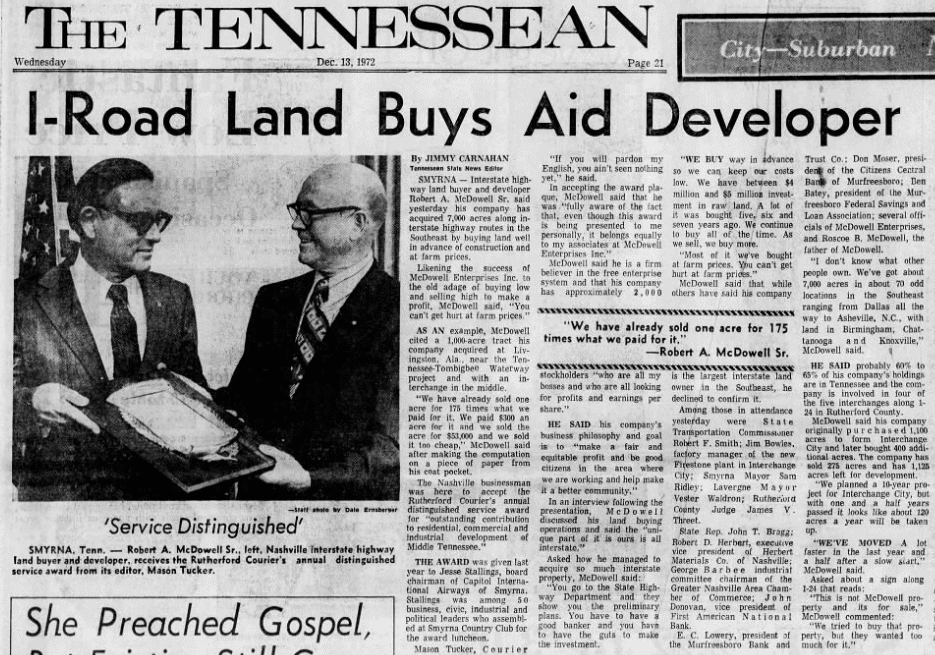 The Tennessean, December 13, 1972
Wesley Financial Group's name came from another influential man in Chuck's life. As a boy, Chuck remembers reciting the quote below from John Wesley, the founder of the Methodist Church, at the start of Sunday School each week. 
Do all the good you can.
By all the means you can.
In all the ways you can.
In all the places you can.
At all the times you can.
To all the people you can.
As long as you ever can.
John Wesley 
Chuck could not imagine a better foundation to build a company around. Chuck's philosophy and John Wesley's quote influences and shapes the company culture at Wesley Financial Group every single day. Every employee lives by this quote, and it has led to helping over 12,000 families get out of their timeshares. This quote can be seen on the front wall as you walk into the Wesley Financial Group offices in Nashville, TN and Las Vegas, NV. 
If you need help getting out of your timeshare, give us a call and see if we can help you today. We help get good people out of bad situations and cancel over $1,000,000 in timeshare debt every single week.  To schedule a call click HERE.