Reading Time:
5
minutes
Timeshares are difficult to cancel, and even when you can cancel, you may only be able to get out by paying a hefty fee.
Timeshares are less lucrative than people hope. Timeshares often get sold under the impression that they'll make vacationing fun and affordable. However, the truth is they offer neither vacation option. Therefore, for many, buying a timeshare was considered a mistake.
Now, why is it hard to cancel a timeshare? This article will discuss several reasons why it's so hard to cancel an unwanted timeshare and what options are available to disgruntled owners.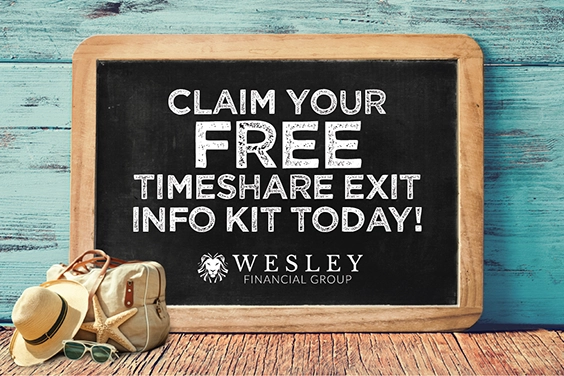 What are the benefits of timeshare ownership?
Timeshare owners typically enjoy exclusive access to desirable destinations and accommodations, plus access to resort amenities. They can often book their vacation weeks in advance and may have access to discounts, rewards, and even free stays.
What are the drawbacks of timeshare ownership?
The drawbacks of timeshare ownership include the high cost of purchasing, the long-term contractual obligations, and the difficulty of canceling the contract. Fees, assessments, and taxes can also be expensive and ongoing.
Timeshare Cancellation is Difficult
Timeshare agreements are infamous for being difficult to escape. Signing on with these resorts comes with tricky stipulations that could hurt your credit score if mismanaged, and they also have limited cooling-off periods. For these two reasons, many disgruntled timeshare owners need help finding a way out of their initial purchase.
Timeshare Agreements Have No End In Sight
You cannot return a timeshare effortlessly. Timeshare purchases often get written in perpetuity, meaning the owner is indefinitely financially responsible. The timeshare developer will often include strict and obscure stipulations that don't make accessible exit opportunities easy.
Rescission Periods Are Often Very Short
After purchasing a timeshare, you have minimal time to get a refund. The cancellation duration is often called a rescission period. A short rescission period is a standard within the timeshare industry. Most states have laws that give timeshare buyers at least a few days to cancel their agreement. Still, canceling a timeshare becomes highly difficult after this time window passes.
How Do You Cancel a Timeshare
If you've changed your mind about a purchase still within the rescission period, canceling the timeshare is easy. You'll need to write a letter to the timeshare company stating your cancellation intentions and then deliver it before the rescission deadline. Read your agreement, examine state laws, and follow all their instructions.
Timeshare Cancellation Letter
Need help writing your timeshare cancellation letter? Find out how to write a cancellation request here. Also, have a look at a sample timeshare cancellation letter below to help you get started: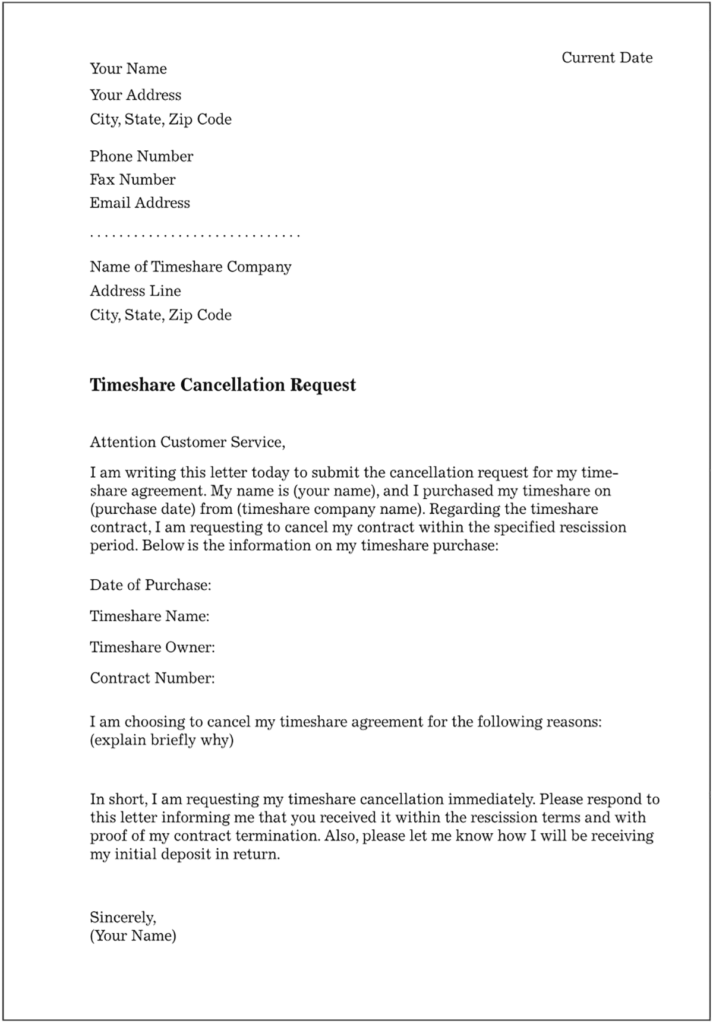 Example: How to Cancel a Timeshare Agreement in Florida
Timeshare buyers in the state of Florida have until the 10th calendar day after their purchase to cancel their agreement and receive a full refund. Whichever occurs last between signing the purchase agreement or the day that the public offering statement was received is when the ten-day countdown starts. This right of cancellation cannot be waived. Under Florida law, this cancellation can be achieved by sending a letter to the selling timeshare developer. (Fla. Stat. Ann. § 721.10(1)).
What are the implications of canceling a timeshare agreement?
Canceling a timeshare agreement can be difficult, and there are potential financial implications. Depending on the terms of the contract, the owner may have to pay cancellation fees or other charges. Additionally, the owner may have difficulty getting out of the contract and may have to go to court.
What is the best way to cancel a timeshare agreement?
The best way to cancel a timeshare agreement is to contact the timeshare company directly and explain the situation. It is important to be aware of the terms of the contract and any potential fees and to be prepared to negotiate. Sometimes, timeshare companies may be willing to negotiate a cancellation, but if not, the owner may have to take legal action.
There Are Limited Cancellation Options For Timeshare Owners
Other than rescinding your timeshare purchase, there are limited alternatives to evade the tight grip of timeshare resorts. Timeshare agreements are typically designed to snare you for life.
If you're a timeshare owner desperately looking for a way to escape your timeshare maintenance fees, here are your options:
Rent Your Timeshare
Renting your timeshare out to other vacation-goers is always an option. Timeshare salespeople even brag about this option to owners. However, owners rarely successfully rent their units out.
Sell Your Timeshare
The timeshare resale market is full of unhappy owners and real estate agents looking to exit these agreements. Due to the vast amount of vacation properties in the secondary market, they often go for as cheap as a few dollars. So, don't expect to make much when you list your timeshare for sale.
Timeshare Cancellation Company
The increased number of distressed timeshare owners looking for help paved the way for the birth of the timeshare cancellation industry. But do cancellation companies work? Yes, they can. For many consumers, timeshare exit companies are a saving grace.
Cancel With an Attorney
You will likely have to work with a timeshare cancellation company or a timeshare attorney if you have remaining balances on your timeshare mortgage payments or annual maintenance fees. Depending on the specific details of your case, this process will last anywhere between a few months and several years. Be aware this option may include additional attorney fees.
Cancel Without an Attorney
Many timeshare cancellation companies operate their practice without the help of an attorney. You may even receive lower cancellation costs and quicker response time without an attorney. Your exit team takes care of everything to get you removed from the timeshare agreement. This process makes for a stress-free exit experience.
Are there any alternatives to canceling a timeshare agreement?
Yes, there are alternatives to canceling a timeshare agreement. One option is to transfer the ownership to another individual. This can often be done without canceling the agreement, but it is important to check the contract terms to ensure the transfer is allowed. Additionally, the owner may be able to rent out the timeshare property, often through a third-party service.
Are there any organizations that can help with timeshare cancellations?
Yes, some organizations can help with timeshare cancellations. Many offer free consultations and assistance with navigating the cancellation process. These organizations may be able to negotiate on the owner's behalf or provide legal advice. It is important to research and ensure the organization is reputable and trustworthy before engaging its services.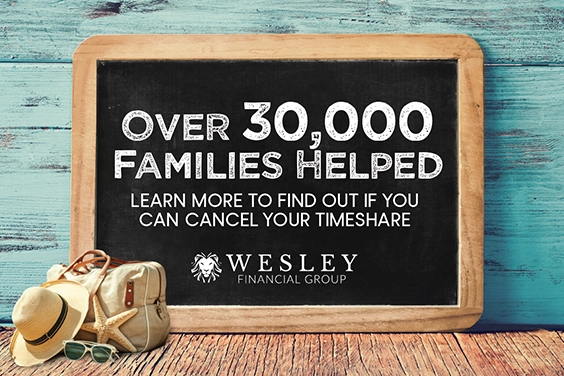 What Should I Do?
Timeshare ownership is a snare for many individuals. However, if you've already been in an uncomfortable situation with an unwanted timeshare company, you need to find a safe and legal way out. Only work with credible and reliable timeshare cancellation options to ensure you receive the proper exit services.
Wesley Financial Group, LLC * is a perfect example of a reliable timeshare exit company. They have ten years of timeshare cancellation experience. They have a team of timeshare experts who work tirelessly to get good people out of bad situations. They may be able to help you save money. Reach out today for more information and to see if you qualify for their timeshare termination services.