Reading Time:
6
minutes
Timeshare sales are high-pressure promotional events. The techniques give this sector of the vacation industry a negative reputation. Getting through the sales pitch without making a mistake is essential.
Below is a step-by-step guide to navigating the complexity of the timeshare sales process and what rights are available to victims of sales malpractice.
Introduction to Timeshare Sales
The concept of timesharing has been around for over 50 years, and it holds considerable influence in the traveling industry. Those looking to understand how this unique format of vacation ownership came to be, do not have to look further than how it gets sold to the public. For example, timeshare presentations have become infamous for using deception and manipulation.
The resort sales teams often offer confusing options and are not specific about their intended audience.
Exploring Timeshare Options
Timeshare sales agreements are almost never the same. Some buyers purchase outright, giving them lifetime ownership, while others lease for several years. Along with multiple ways to own timeshares, they can be used in various manners. Since its development in the 1960s, the timeshare industry has offered buyers two options.
Ways to Own Timeshares
Timeshare ownership varies between the two options below:
Deeded Timeshares: One timeshare unit can have an owner for each week of the year. With deeded ownership, each of them would own a 1/52 percentage of the property. Like traditional real estate ownership, owners retain a perpetual title deed, giving them the right to resell, rent, donate, or bequeath their share to someone else.
Right-to-Use Timeshares: Shared ownership in a vacation property can also be leased. For example, with a non-deeded approach, buyers may receive the right to use a timeshare for, say, 20 years. Being more akin to renting, the property developers retain the title deed along with enforcing more ownership limitations.
Ways to Use Timeshares
​A timeshare experience varies between the three options below:
Fixed-Week Timeshare: Owners receive exclusive access to the same property for the same week of each year. This is the original way of timesharing, although now it is an option for those who prefer consistency.
Floating-Week Timeshare: This type permits owners to change their annual week. More flexibility also sometimes means more competition during sign-ups.
Points-Based Timeshare: In place of the conventional model of reserving weeks, this is a system where points act as a currency exchangeable for vacation time. Each year, owners receive a set number of points to spend on an array of destination and season options.
Qualifying Potential Buyers
Although resort vendors may claim everybody qualifies for a timeshare, it does not mean this model of vacation ownership is a wise investment. Or an investment at all.
Timeshare companies market themselves as cost-efficient vacation alternatives. However, as of 2022, the average price for a weekly timeshare interval in the U.S. is close to $25,000. Buyers also pay an average of $1,000 per year in maintenance fees.*
Qualified buyers could afford the upfront costs and lofty fees, considering that the average timeshare buyer is over 40 years old, with about 40 percent earning an average income of $100,000 or more.*
*This information came from the annual studies of the American Resort Development Association (ARDA)
The Four Steps to Selling Timeshares
The average timeshare sales process takes longer than they are marketed as, sometimes lasting for hours. No matter how elongated, every sales presentation can be broken down into four steps. See below what to expect during each and how to make it through.
Presenting the Timeshare Offer
The sign-up lists for attending timeshare sales presentations have never been long. To attract more prospective buyers, timeshare property developers offer incentives just for showing up to their events. Some refer to this initial proposal as the bribery stage. Offerings vary by company but may include discounted resort stays, cruise trips, local attraction tickets, etc.
Expect this 'free gift' to be emphasized throughout the presentation to encourage you to purchase a timeshare.
Negotiating the Sale
A timeshare sales presentation is designed to convince potential buyers of the benefits of owning a timeshare. That explains why attendees never receive the details during these negotiations. Instead, vendors use high-pressure tactics to close their commission-based earnings.
Whether they prey on a consumer's emotions by instilling a fear of missing out, making them feel guilty for accepting a gift, or by barraging them with misleading information, no one can tell how low a timeshare salesperson will go.
Closing the Sale
Nearing the end of a presentation, sellers will propose attendees sign a purchase agreement. This document outlines the terms and conditions, including its cost, term length, and payment schedule. Alas, the catch is whether the seller discloses this paperwork in a suitable manner and with enough time to read it. A typical sales tactic is to rush through the closing step.
Buyers are also required to make a down payment. Keep in mind that timeshare prices vary, but more often than not, sellers start with exaggerated prices. If entertaining the idea, wait it out and negotiate for the best price possible.
Follow-up After the Sale
Studies show that 95 percent of timeshare buyers contact their resorts for more information after the purchase. They may seek further details on maintenance fees, pricing alternatives, and cancellation options. The issue is that the original sales team is not always easy to track down, and other resort staff are often little help.
If serious about buying a timeshare, ask about the right of rescission or cooling-off period. Most states have timeshare rescission laws that require resort companies to permit a brief time for the buyer to change their mind.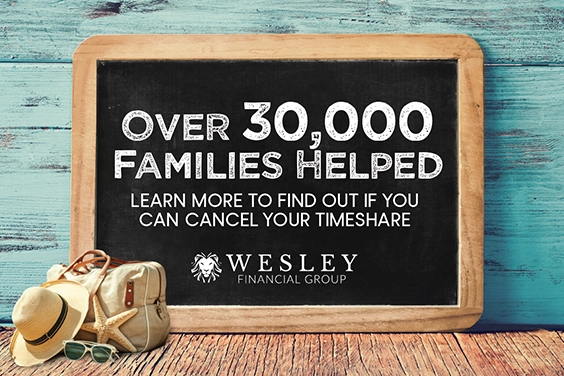 Troubleshooting Common Challenges in Timeshare Sales
To bypass the regrets, avoid attending their presentations. Nonetheless, curiosity sometimes puts us in such situations. Once you attend one of these sales pitches, there can be several challenges.
Below are a few suggestions on how to evade the perils of timeshare vendors without buying something:
Research the Presenting Company: Prior to attending a timeshare presentation, look into that resort organization. Search the web for negative reviews, grievances, or other red flags that could denote an illicit enterprise—Abstain from being involved if the company has a dubious reputation.
Remain on a Schedule: Some folks attend these presentations if it is a condition for a discount or reward. If you have no intentions of making a purchase, abide by the predetermined time. Most presentations claim guests must stay for one to two hours to be entitled to the gift, but vendors try to keep them longer.
Disregard Hard-Ball Sales Tactics: Anticipate encountering various sales representatives, even hostile ones. They may attempt to ridicule, blame, and intimidate clients until they buy something. Refrain from being deceived by these aggressive tactics; remain focused and remember that it is best not to engage.
Wait to Make a Decision: Near the end of these presentations, prospects often get urged to buy a timeshare. Despite the persuasion of the vendors and their claims that the particular deal is only available that day, remain patient and decline. There is no shortage of timeshares, from resort developers to the secondary market, so do not rush into a decision.
Feel Free to Leave: If the pressure becomes too much to bear, do not hesitate to leave. Timeshare sales presentations have a reputation for being insufferable, and attendees should not be forced to stay put for hours. Just say 'no' and leave if it comes down to it. Albeit, you may miss out on the discount or gift if you do not meet the required time.
If you believe a timeshare isn't suitable, make that unequivocal to the vendors. Be blunt. That may be the only way for them to comprehend. While getting out of a timeshare presentation is not a breeze, it is less complicated than getting out of an actual purchase.
Considerations for Timeshare Sales
Stepping into a timeshare presentation always comes with the risk of buying one. Alas, innocent individuals succumbing to the pressure have become common in this industry. And many who get swayed into purchasing are not content. Research by the University of Central Florida indicates that approximately 85 percent of timeshare owners regret buying.
For this reason, it is pivotal to inquire about the right of rescission, which is the sole consideration for timeshare buyer's remorse. Sales agents seldom mention this, so ask about it during the presentation. The rescission period is the brief cooling-off time following the purchase, allowing buyers to cancel the transaction.
However, timeshare rescission periods are concise. State laws determine the duration, with most permitting three to fifteen days to rescind. Limited considerations like this prompted many timeshare consumers to search for help elsewhere.
Understanding Consumer Rights
After a timeshare's rescission period expires, it becomes more challenging to get out of the agreement. With fewer consumer rights, many owners revert to renting or reselling. Still, those options produce dismal returns compared to what was paid. The resale market is also recognized for its timeshare scams.
In recent years, those who have identified and understood this plight and lack of fairness are in the timeshare exit industry. These cancellation companies are a part of a new business model that focuses on helping victims of the flawed and one-sided timeshare sales process. Consider a reputable and trusted cancellation company for the best results.
Wesley Financial Group, LLC*
Wesley Financial Group, LLC ("WFG")* is a perfect example of a well-respected establishment in the timeshare cancellation business. Founded by Chuck McDowell, one of the pioneers of the industry, WFG has helped more than 30,000 timeshare owners achieve financial freedom over the past decade. Their trained specialists design and implement individualized exit plans, along with providing support and advice to every client.
If you or someone you know are interested in learning more about WFG's timeshare termination services, schedule a free consultation today and speak with one of their experts.